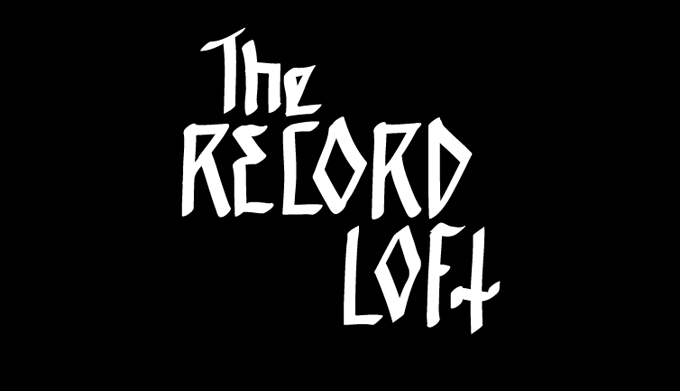 Le record Loft est un magasin de seconde main basé à Berlin qui est rapidement devenu le point de convergence de passionnés de musique du monde entier. Ce n'est pas un simple disquaire mais également un lieu de vie propice à l'échange et la communication. Il n'y a pas de disques mis en avant, seulement des bacs à disques en attente d'auditeurs pour des fouilles poussées. Cette sélection provient de toute l'équipe du Record Loft qui est composée de sélecteurs chevronnés. 
 The Record Loft is a Berlin-based second hand record shop which quickly becoming a convergence point for the music lovers from everywhere. It's not a simple record store but also a place for exchange and communication. There are no records on the walls not that many things put forward, only record boxes everywhere waiting for any curious person to be dug. This selection is powered buy all the working team from the place, which is composed by dedicated selectors.
– STL – Birdart – Something – Something Vinyl Series 04
Disons le comme ça: ça n'offusquerait personne que ce track soit plus long de 40 minutes…
Let's just put it this way: No one would be upset if this track was 40 minutes longer…
– Gigi Galaxy – The Aftermath – Teknotika Records – GG012
Nous aimons Teknotika… vraiment… nous aimons beaucoup Teknotika – si vous ne saisissez, prenez une pause, soufflez un coup – maintenant… revenez dessus… tout simplement génial.
We love Teknotika. Like…. really love Teknotika. (If you don't know, just pause this playlist and look it up.) Now… back to this track… just dope.
– Planet Gong – Lunar 326 – Djax-Up-Beats – DJAX-UP-179
Encore un autre morceau incroyable paru durant l'âge d'or de Djax Up, il sonne comme la bande original érotique d'une publicité pour produit de bureau, ceci étant un compliment bien évidemment. ..
Another amazing track from Djax Up's golden age which sounds like a thrown-away score to history's most sexed up television commercial for office products, in the best way, of course…
– X-Tasy – Indian Summer (Deep Mix) – Siege Records – SR 210
A quoi peut-on s'attendre de la part d'un artist appelé « X-Tasy? » Mais attendez… ce xylophone…quelque chose se passe ici… Et cette flute ?… Attendez… Quelqu'un peut-il m'apporter une Corona s'il vous plait ?
What else could you expect from an artist called « X-Tasy? » But wait… that xylophone… something else is going on here.. And THAT flute?… wait… someone gets me a Corona please.
– Groove Asylum – In the Air – Nervous Records – NER 20006
C'est simplement une superbe carte de visite pour Nervous Records. Sérieusement, attardez-vous dans le magasin et diggez dans cette section, vous ne serez pas déçu.
It is just a straight up plug for Nervous Records. Seriously: spend some time in the shop and dig through this section; you will not be disappointed.
– Consolidated – This Is Fascism (Difference Mix) – M.C. Projects – PROLP 14
Drum Club nous offre là on remix hors du commun. Ces hats et ces cloches qui vous surinent font très bon effet sur la piste de danse. Un rouleau compresseur de fin de soirée, c'est de ça dont il est question ici.
Drum Club layed down a completely out of control remix here. Those hats and bell stabs do some serious damage on the floor. Late night roller that's about as good as it gets.
– MAW Electronic – Tranz – MAW Records – MAW 072
On peut vous pardonner d'être passé à côté de ce disque du fait de la taille du label, mais donnez-lui une seconde chance. Un mélange inattendu d'électro à tendance Kraut et les drums de Kenny Dope. Ace !
We could forgive you for never listening to this record because of the the oversize center label, but give it a second chance. Very unexpected and easy melding of Kraut-style electro with those signature Kenny Dope drums. Ace.
– R. El Lungo – A Hope and a Promise – Stealth Records – STR 0291
Stealth : Un label qui peux se définir par la formule « … » C'est toujours la roulette russe lorsqu'on en écoute des tas, celui-ci est juste incroyable.
Stealth: a label that defines the term « hit or miss. » Its always a game of Russian Roulette when you listen to a stack of them, but this one is just amazing.
– DJ Shufflemaster – Untitled – Housedust – HD4
Beaucoup de clients on récemment demandé des disques dans cette veine là, donc c'est un disque qui coûte seulement 5 euros, fait par un producteur bien trop sous-estimé. Les autres mixs sur ce vinyles sont encore meilleurs…
A lot of customers have recently been asking for records like this, so here is a great 5 euro record by a truly underrated producer. The other mixes on this 12″ are even better…
– Neil Landstrumm – DX Serve – Peacefrog Records – PF40
Carnage Absolu. Fin de l'histoire.
Absolute Carnage. End of story.