Dj Pierre is probably one of the most important symbol of House Music and specially Acid House. With his group Phuture he put forward this awesome device which is the 303 but if  we investigate more on this artist, we discover he has one of the most interesting careers as a dj and as a producer. He will be performing at Rex Club the 8th of June alongside Lakuti and Dj Deep. We asked some questions to this Chicago's legend.
– You founded a genre which was pretty much the starter of a philosophy of living during the summer of love in the UK, when you did Acid Tracks with Spanky, did you have any idea about what you were doing?
Being a bit wiser now…when I look back at that moment I know for certain we were being inspired by a higher power.  I think we were destined to create that sound.  We had no technical working knowledge of the 303 but there was some intrinsic knowledge that we had…we sort of knew what to do. As a DJ, I loved to manipulate the music with the EQ knobs so I naturally wanted to warp the sounds of the baseline by twisting the frequency knobs & ultimately that's what led to the creation of ACID.  I've done this move many times on other keyboards but with the 303 it was special, it was different, it was the invention of ACID.  So Acid House by means of Phuture was meant to be.
– Lot of people consider you, as the father of Acid House, being so strongly linked to this genre was it easy to propose something else? Was it easy to renew yourself? 
The great thing about Chicago at that time is that it forces you to be you…and be great at being you. Chicago has so much talent so you have to excel at what you naturally do. I learned to experiment with all styles of sounds from watching Ron Hardy, the father of all this. Lil Louis had a hand in that as well. So when I got to NY after being tagged the father of Acid House I still experimented with House, Tech House etc.  I came upon the WildPitch sound/style when I was in NY.  And that took off and inspired the world. People are still producing WildPitch style and I get requests for that sound over and over. So it is difficult when I meet people who only want ACID but I don't allow them to define me.  I don't see myself as just ACID. I see myself as an artist first. So I am always growing and evolving. This is why I came up with the Afro Acid way of thinking and being which means I am a combo of all sounds and styles-from the Afro (softer, housey, melodic, underground)  to the Acid (harder, techier, electro, commercial) .
– Why do you think Acid House had this success and this genre gave a lot of different derivations and ways to be interpreted, how could you define as simple as usual what is Acid? 
I think it is has made such an impact because we simply were not trying to make an impact. It was destined to be. We were the instruments and the music did what it did. People were ready for it and they embraced it and then they re-interpreted it into techno, electro, industrial etc. You hear it in everything now. So I would say Acid House was a key or catalyst. It opened up the door to what was bubbling…and when you heard it there was an explosion of feelings, ideas etc.
– What does the Roland TB 303 represent for you?  Do you still have the first one you've had when began?
Phuture will always be tied to the 303 and vice versa. When Roland the company found out what was happening, they sent me a bunch of gear. So they also have that piece of history in their archives. I don't have the original one. We left it in a repair shop…because we had no idea to see the outcome 20 years later. So some lucky guy has it.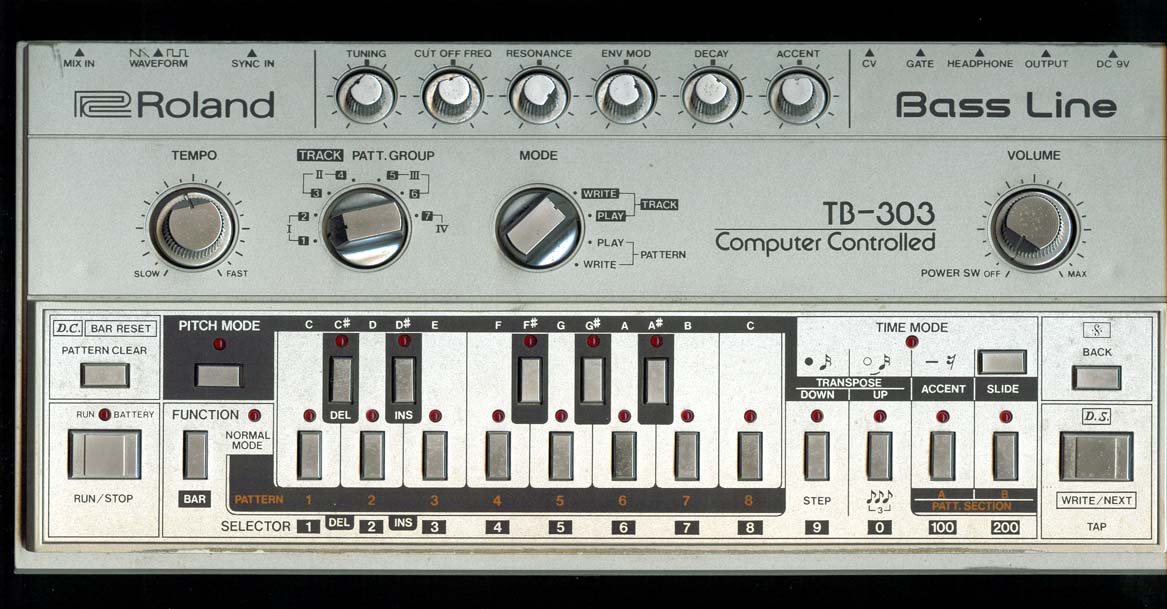 – When you started, a second hand 303 was worth 50 dollars, now a second hand costs around 1300 euros, was it harder or easier to do music with machines when you started?
It was definitely more difficult to make music technically back then. For obvious reasons, technology has made it a push of a button.  Now you produce music mainly between the ears because of software and just pushing buttons and moving your mouse.  For me the new easier way just doesn't create that same feeling that comes from your heart and soul like when you create using analog.  This is why there is a demand and high cost for the machines from back then. People want that pure sound again. They want that natural feel.
Dj Pierre – Love Trax ( Happiness)
– Do you still work with hardware or did you insert software in your production process?
I still use both BUT mostly software. Things move so much faster now and I have to keep up.  So it's much easier for me. BUT I still put the same energy in.
– Do you still work the way you've worked before in your studio? What kind of gear do you still have in you studio?
I honestly just got rid of my digital mixing board, I needed to make space. What you find in my studio now is the Bass Bot TT 303, NI Maschine, and Reason's 6 software, Ableton, Cubase, Logic and Pro Tools. Mostly I use Reasons.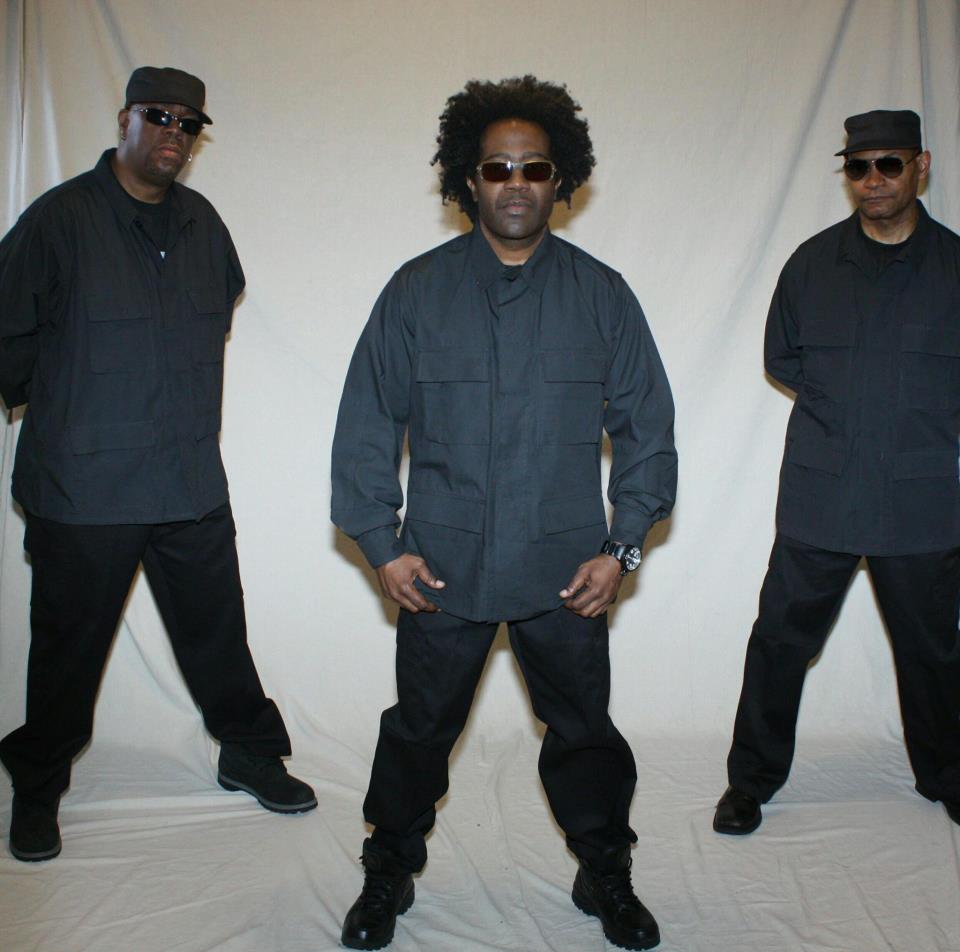 – You started your career, as Phuture with Earl Smith Jr. Aka Spanky and Herb J, are they still involved in house music now ?  At Rex Club how will you perform ? As Phuture?  How will you do it? Will you do it with Herb J and Spanky?
Actually, I started as DJ Pierre or Scratching Pierre. I was djing before I started producing. Spanky came to me and said we should start making our own music. That was the beginning of Phuture. Spanky has gone on to tour as Phuture 303 when I left the group. Roy Davis Jr. replaced me for a while. Now Roy has his own career as you know. Herb J is the only one who did not continue in music. He is still in Chicago and we still see each other now and again. The new PHUTURE is myself, spanky and a very talented musician, who plays all sorts of instruments. So we call him Rio, the Musician.
– Did you have any musical background before trying to do something with Spanky when you've started to touch machines? Was more or less experimentation touching the knobs?
Yeah, my family is very musical. My uncle Nat, played with Duke Ellington. All my siblings played some sort of instrument. I played the drums in the marching band.  So I've always had a pull towards music you know. When I started djing I would choose music differently from what was the norm. I've always had a third ear for music.  So when I began my career it felt natural to do what I did. Like the pattern of Acid House was natural, the way we combined the Horn in the Horn song with Barbara Tucker was natural for me.
– What role  did Ron Hardy have on your debut?
A big role, before we brought him Acid Tracks to play I would go to the Music Box and listen to him spin. When we finished up Acid Tracks we got it to him and he played it over and over again until the entire club went nuts. He broke that track. So we owe him a lot.
– What does Marshall Jefferson represent for you?
Marshall Jefferson got involved with it Acid Tracks as well. He called me at home one day and nearly fell out. He took us under his wing and added some suggestions, 1 being to slow down acid tax from 128 bpms to 120 bpms as back then 128 bpms was pretty fast!  The other was probably the most important and that was him suggesting that we put that deep voice FX on the vocal to « Your Only Friend » and you can see that that deep voice has become a staple of the Phuture sound.  He is another genius.
– Who were the other key persons in you career as an acid house artist from Chicago?
Lil Louis gave my my first big break as a dj. A suburban dj being on the big stage in the city of Chicago was a big deal. I used to open up for him at the Bismarck. This was the biggest event happening in Chicago.  So that raised my profile as a dj in Chicago.
The Don – The Horn Song (Ride My Horn Mix) 
– You've produced some of the hugest success of Chicago House Music; did you get any financial returns on it?
Not what I should have gotten from Acid Tracks/Trax Records as that track alone made over a million dollars. Trax  Records was not very honest when it came to business. But I don't think of that now as I've earned a great deal of income over the years from my career and from my releases on Strictly Rhythm. I see what the end result is and that is I am still able to provide for my family and others doing what I love to do. So in the end…we win.
Was it easy to defend your rights as a producer at that time when you were a producer of House music in Chicago?
There is always drama and struggle when you are growing and becoming known. But I really don't stay in that place. I keep it moving. I was always "different". You can't say I'm house only, or acid only, or techno only.  So I've always been a puzzle to some. But that's who I am. I'm not one genre.
Today you're still one of the artists who sold the most records in the story of house music, how do you face the new structuration of the market?
To be honest without sounding cocky…I've always been ahead of the curve. If you go back and listen to some early stuff I was doing what people started doing 5-10 years later. So I grow at my own pace and do what's natural for me at the time. Now I am putting music out on Dim Mak-Steve Aoki's label and also on Boys Noize's label. I just gave Laidback Luke a track for his label that we will work on together. So I am naturally flowing where I am led. Who would think that an artist who is considered 'House" would be making electro, sort of progressive music? This is part of what makes me an artist. I don't follow what I hear. I get inspired from inside and then I observe what's on the outside and see what hits me. Then I combine the two.
– Is it easy to propose something new to a crowd when you're associated to so many classics?
It is always exciting when I have crowd who has no idea who I am today. I always thank them for their loyalty by giving them what they come to hear, but I always give them something new as well. If I don't then I'm not sharing my full self with them. It goes over well actually. Some promoters are shocked in a good way because the old school party ends up being new school and the kids are going nuts! I end up playing the tracks I love to play that are new and fresh. I love to throw in a classic right in the middle of that as well and they go nuts for it. Mixing in a classic like Free Man or Funkanova in the middle of an electro/acid/techno type string of songs is part of what I do.
–You've created a huge amount of aliases could you present us the most important one for you? What were the reasons of their creation?
Well when I was with Strictly Rhythm I was their main producer for a time. I was putting out so much music that I couldn't flood the market with too many DJ Pierre records so I started creating aliases to do that and I just stuck with it. The DON is the one I love the most.  I find now that when people hear DJ Pierre they just want DJ Pierre-classic and 90's early 2000's and some modern tracks here and there. Because I'm playing Afrojack, Harvard Bass, Bart B more, Green Velvet,  Felix and other more electro, harder type stuff I needed yet another alias. AC!D FACE, (with the exclamation mark) is my new persona as a DJ and Producer. I make my AC!D FACE debut as a dj at Coachella in California in April. My AC!D FACE tracks are out on Dim Mak.
– When did you choose to move from Chicago?
I moved because I knew when I hit my peak there. I am always looking to be better at what I do. After the success of Acid Tracks and Phantasy Girl, Mystery girl etc…there was nowhere else to go in Chicago. Besides all the labels there were ripping us off so I had to get away from them.  Since I was signed to Jive Records as a producer and a writer I would travel back and forth to NYC to do remixes and I was like « NY is the place to be » so I packed up my stuff.  From there I went to Strictly and rest is history.
– Could you explain us why at that time the scene was slowing down?
I wouldn't say it was slowing down because Chicago was still popping creatively.  Situations beyond our control were major causes. The mayor passed laws that made it where venues had to close much earlier and radio stations started taking house music off the air.  The 2 biggest labels in town (Trax Records & DJ International) were not paying any royalties.  People who were out for their own self gain basically shot Chicago in the foot. New York had opportunities that were not offered in Chicago. It was the big city. It had artists there that worked together and in unity. I liked that.
Photon Inc. – Generate Power (Wild Pitch Mix)
– Do you think now the situation has evolved?
Well they new EDM style is knocking down the doors now. Chicago is still in a time standstill in a way. When I go back it's always a pressure to be DJ PIERRE of back in the day. They still play « Phantasy Girl » on the radio and I am very humbled by that. But at times I want the underground scene to grow a bit and be the ones in the forefront again. They are losing their place in the EDM game. We were in the front of the pack.  Besides Cajual Records there is still no staple record label there. The lack of trust between label/artist is still prevalent. So there infrastructure to showcase new and talented artist from there is non-existent.
– Where you workied with Strictly Rhythm, Was it easy to jump from the status to superstar dj/producer to A&R of a mythic house label? Why did it end ?
It was very easy because I didn't see myself as a super dj. I saw myself as an artist first. So when the doors opened there I enjoyed being on the opposite end of things. I learned a lot from a business perspective. Again I think that was part of my destiny. As in all things it was time to grow. I started my own label…my first label DJP Records.
– Now everybody has his own label you also have one, Afroacid, do you think that the role of label manager has evolved with the time?  You already had DJP records, why did you create this new one?
Yes. Afro Acid is my latest label but our newest creation is sister label Afro Acid Trax created for more the underground sound. Detroit Grand Pubah's is the first release and is out today actually.  I think it's a natural evolution for a dj to secure his own label. For me it began as a form of expression. I wanted a place where I could put out what I wanted to put out without any expectation.  DJP Records was tied to Strictly Rhythm and Essence Records. They were the distributors. So I wanted to clean slate, something purely me. This is why I created Afro Acid the label.
– How do you consider the role of the dj today? Do you think it has evolved since you've started?
The role of the dj is to tell a story, educate and take people on a journey.  Being much wiser now, I see my role is to do just that and to uplift people spiritually. That is my role now. When you leave a dj Pierre set I want you to feel uplifted and blessed in a spiritual way. I think it has evolved technically and aesthetically of course, but the same technology and the elaborate staging can block and hinder the skill and great qualities of a good dj. So we have evolved in some areas but in others we took steps backwards.
– How did you see the starification about djs? 
Well I always say if someone earns their position… leave them alone.  It is not my job to judge. But I do draw the line when big business and corporations who know nothing about this music try to dictate who is a star and who isn't. I don't like the manufactured dj images at all. There are djs called manufactured djs… so this is not a knock on them. I love their name actually. I don't like it when the image is created overnight for someone and then they are told to step into it. They have not honed their skill. There was no hustle. This is not mainstream; we are still djs at the end of the day. They have to hone their skills, study the history of those who came before, and get some hustle on before claiming super dj status.
– As an artist existing from the beginning of house music, this genre was supposed to think out of the box, nowadays this is one of the biggest musical trend in the world but don't you think that it began to be a bit consensual?
I am very happy to be a part of the beginnings because I can have a 360-degree view. This is why I am still able to think out of the box. Unfortunately because a lot of the newer guys were not privy to that they fall prey to the trends for that moment. This is why people like myself are like the gatekeepers. We have to tell the story over and over again. Richie Hawtin tweeted me and thanked me for sucking him into house music when he was 18 years old. Michael Mayer said that I saved his life-twice. Carl Cox said Acid Tracks changed his life.
I think all of that is wonderful and I am thankful. But I think we need more of a consistent effort on the part of all the djs who have a large audience hanging onto their every word to tell the story not of only my influence but of that of all the founding members of this music. We just need to educate folks because we get new virgin ravers every year practically.
– You have projects with Dim Mak the label of steve Aoki and Sean Paul which are both big but really commercial. What appealed you or interested you in working with them?
Well again, its part of my growth process. This is the AC!D FACE aspect of DJ Pierre. I've put out 2 tracks so far on Dim Mak. The latest one is Seleckta feat RORY a Jamaican superstar from the Stone Love sound system crew. The project with Sean hasn't materialized as yet. Aoki knows his history and introduced me as a legend recently when he interviewed me for his video blog when we met up in Miami. He is truly excited about what we did in Chicago. So that is always inspiring to me. Here you have one of the biggest EDM guys going nuts when I walk in the room. I'm excited that he is open to allowing me to be me. He wanted DJ Pierre and he did not try to make me into any of his other artists. So it's a very easy working relationship.
Phugitive – Now Dance (Come On) (Wild Pitch Mix)
– When you started doing house music did you think that this sound would take such a big size worldwide?
I had no idea. I feel like my child has grown up.
– How do you see the future?
If we find a way to merge the old and new, I think we will be ok. If we don't I think something pure will be lost and House music as we know it will be gone.
A big thanks to Molly and Dj Pierre for their time!