De Paris à Rio et jusqu'au coeur de l'Amazonie, vivez l'expérience d'un dialogue privilégié entre l'Europe et le Brésil, au travers d'un reportage sur la création de lien par la musique.
From Paris to Rio and throughout the heart of the Amazonian rainforest, experience the creation of a dialogue between Europe and Brazil, through a reportage on the creation of bondings through music.

__
LE PROJET – THE PROJECT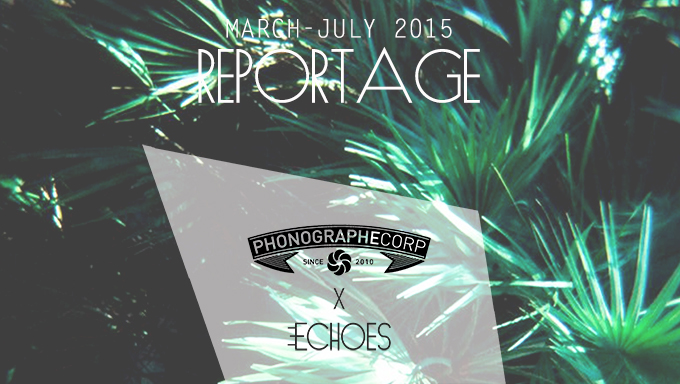 _________
ECHOES vous invite à découvrir la manière dont la musique parvient à créer du lien. Du lien entre les cultures ou les communautés, à celui pouvant être établi entre les générations ou les divers domaines artistiques; ce lien peut prendre plusieurs formes. C'est l'occasion d'explorer ces nombreuses possibilités, d'en confronter les perceptions, ainsi que d'analyser le tissage d'un maillage particulier entre ces éléments.
ECHOES invites you to discover the way music manages to create bonding. This bonding can take several forms. Either it is about the bonding between cultures and communities, or between generations and various artistic fields, ECHOES aims to explore multifarious possibilities of links made possible through music, as well as to confront their perceptions.
_________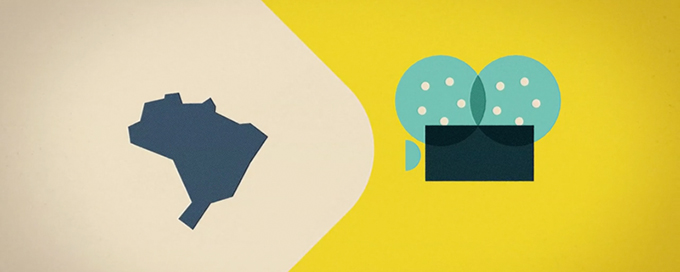 _________
Pour sa première édition, ECHOES s'envole pour le Brésil. Un pays doté d'une culture musicale aussi riche que variée, résultant de son métissage, fruit de son triple héritage : amérindien, européen (essentiellement portugais) et africain. Il s'agit d'explorer ce pays au travers d'un regard particulier, et de le faire dialoguer avec les cultures européennes. Ce reportage est ainsi l'occasion de partir à la recherche de nouveaux horizons musicaux, tout en étudiant l'impact social de la musique sur des communautés données.
For its first edition, the project's destination will be Brazil, a country with a wide musical culture.  Its richness is the result of none other than its melting-pot, taking its source from a very particular triple heritage: Indian, European (mainly Portuguese) and African. The aim is to explore the country through a particular lens, as well as to make it dialogue with European cultures. It is also the opportunity to go off to explore new musical horizons, while deepening the investigation of music's social impact on different communities.
LE FORMAT – THE FORMAT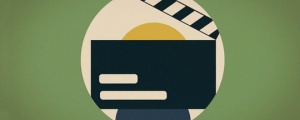 De mars à juillet 2015, ECHOES va capturer l'univers et les perceptions d'individus, de communautés, d'artistes, et collectifs contribuant directement ou indirectement à la création de ce lien par la musique. Tout au long de ces trois mois, le reportage vous proposera de découvrir :
During three months – from March to July of 2015 –  ECHOES will capture the environments and perceptions of different individuals, communities, artists as well as organizations whose activities directly or indirectly contribute to the creation of bondings through music. Over the length and breadth of this period, you will be able to discover the experience by means of:
– Des Épisodes vidéos – Video Episodes
Des épisodes filmés au travers desquels nous vous ferons vivre nos rencontres, ainsi que nos découvertes musicales. Nous donnerons la parole à ces artistes et ces communautés, afin qu'ils puissent partager leurs univers avec vous. Enfin, nous les ferons dialoguer, afin de confronter leurs perceptions.
L'occasion de voyager avec nous à la recherche de ce lien par musique.
Broadcasted episodes through which we will share our discoveries and encounters with you. We will invite these artists as well as communities to share their environments with you and we will intend to create a dialogue between them, in order for us to confront perceptions. Our will is to make sure you travel along with us, in order for you to be part of the experience.
– Des chroniques – Articles
Entre chaque épisode, nous vous ferons part de nos découvertes et de nos expériences au travers d'articles et d'interviews, couplées de photos et de playlists.
In-between episodes, we will update you with our discoveries and experiences via articles as well as interviews, along with pictures and playlists.
– Des podcasts – Podcasts : Echoes Mix Series
Chaque semaine, la série de mix ECHOES viendra rythmer ce reportage et vous invitera à découvrir ou redécouvrir des artistes sous une « lumière brésilienne », ainsi qu'à écouter leur perception su Brésil. Agrémentées par les sélections de Craig Ouar, ces interventions artistiques abriteront de jolies découvertes musicales, pour le plus grand plaisir de nos âmes mélomanes.
Each week, the ECHOES mix series will widen our musical horizons through eclectic selections. It will be a chance to discover as well as to re-discover various artists through a particular « Brazilian fiber », while listening to their perception of the culture. Enlightened by some of Craig Ouar's selections, these artistic interventions will house several musical discoveries, much to the delight of our melomaniac souls. 
__
PRENEZ PART À L'AVENTURE ! / JOIN THE ADVENTURE!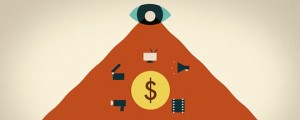 Le projet ne pourra se faire sans vous ! Partez à nos côtés et profitez de contenus exclusifs tout au long de l'aventure en CLIQUANT ICI !
The project won't be possible without you! Travel along with us and enjoy exclusive contents throughout the adventure by CLICKING HERE!
__