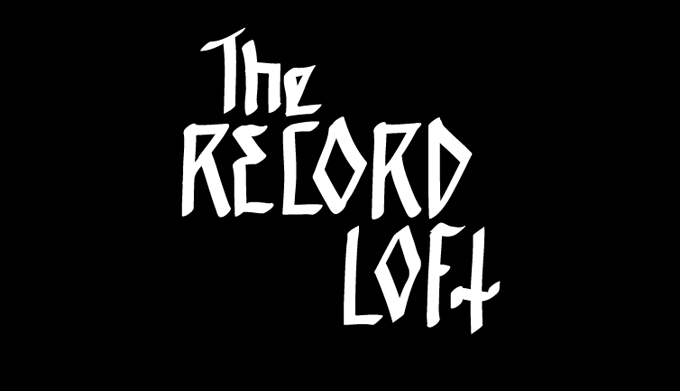 Le Record Loft est un magasin de seconde main basé à Berlin qui est rapidement devenu le point de convergence de passionnés de musique du monde entier. Ce n'est pas un simple disquaire, mais également un lieu de vie propice à l'échange et la communication. Il n'y a pas de disques mis en avant, seulement des bacs à disques en attente d'auditeurs pour des fouilles poussées. Cette sélection provient de toute l'équipe du Record Loft qui est composée de sélecteurs chevronnés. 
 The Record Loft is a Berlin-based second hand record shop which quickly becoming a convergence point for the music lovers from everywhere. It's not a simple record store but also a place for exchange and communication. There are no records on the walls not that many things put forward, only record boxes everywhere waiting for any curious person to be dug. This selection is powered buy all the working team from the place, which is composed by dedicated selectors.
– Conrad Schnitzler – Zug – Egg – 90 184
La BO parfaite pour se plonger dans les ruines englouties  de l'Aeroport International d'Atlantis…
The perfect soundtrack for a dive to the sunken ruins of Atlantis International Airport…
– Rene Bandaly Family – Tanki Tanki (Rabih Beaini Edit) – Strut – STRUT107LP
Les édits de tracks légendaires s'avèrent souvent être de pâles copies, mais celui-ci de Morphosis tape juste. Si vous lisez ces quelques lignes, pensez à jouer ce morceau pour le bien de l'humanité.
Edits of legendary tracks often tend to fall flat, but this is a total home run from Mr. Morphosis. If you are reading this, please consider playing this in your next set… for the good of mankind.
– Static – The Native Dance (The Native Mix) – Strictly Rhythm – SR 1231
C'est dire si les sorties de Strictly Rhythm n'étaient pas barrées. Un mixage expérimental, des samples tendancieux, des breaks grillés et quelques mesures de synthé rave pour la bienséance.
It is about as deranged as it gets from the early Strictly Rhythm releases. Experimental mixing techniques, deceptive sampling, classic breaks, and a few dashes of rave synths for good measure.
– Shawn Christopher- Don't Lose The Magic (Magic Todd Dub) – Arista – 07822-12412-1
Ce morceau est tellement fort, même pour les standards de Todd Terry, les percussions vous percutent avec la puissance d'un semi-remorque… et le synthétiseur qui joue les chœurs !
This one just goes so hard, even by Todd Terry standards, the percussion here hits like a truck… and then the voice-synth melody comes in and just destroys your mind. Enjoy watching a crowd lose it to this.
– Little Little – Just the Way Like This – Dance Opera- DO 308
Gros track belge qui cogne sur Circa 1990. Probablement ce qu'écoutaient Michael Douglas et Sharon Stone lorsqu'ils essayaient de rentrer dans leurs rôles pour « Basic Instinct ».
Hard Belgian beatdown track, circa 1990. Probably what Michael Douglas and Sharon Stone were listening to on the set of « Basic Instinct » when they were getting into character.
– Speedy J – Spectrum – Plus 8 Records Ltd. – PLUS8005
Un track étonnamment riche de la belle époque de Speedy J. Nous ne serions pas surpris de trouver quelques copies de ce disque avec quelques poussières sur le dessus.
A surprisingly lush track from Speedy J's early raw to the bone phase. We wouldn't be surprised to find a few copies of this with a fine dusting of baby powder in the grooves…
– Hashim – Al-Naafiysh (The Soul) – Cutting Records – CR-200
Un morceau qui peut décemment être joué n'importe où, du loft classieux de Brooklyn à une séance de gym sur Venice Beach. Professeurs d'aérobic, prenez note !
A track which can fittingly be played almost anywhere, from a sweaty Brooklyn loft to a workout class on Venice Beach. Aerobics instructors take note!
– Silent Breed – Dream Wars – Acid Fuckers Unite – AFU007
Un des meilleurs noms de label de tous les temps. Comment dire non à ça ? (Le morceau est sympa aussi.)
One of the greatest label names of all time. How can you say no to that? (The track is cool too)
– Reissdorf – Untitled – Analog Records USA – Analog-25
Il y a des choses comme cette techno qui peuvent vous faire recracher tout ce que vous étiez en train de boire, et nous pensons que c'est le genre de petites réactions qui sont des compliments de première catégorie.
This is some nightmare, « I just threw up from drinking a spoiled beer, but fuck it » type of techno, and we mean that as a compliment of the highest order.
– Ian Pooley – Second Revival – Force Inc. US – FIM US 6
OK, ce morceau ressemble à chacun des tracks que nous avons recommandé par Ian Pooley, mais il mérite sa place à 100%. Les disques de cet artiste parus au début des 90's sont tout simplement inattaquables. Les autres sorties qu'il a faites sur Force inc. sont également incroyables et valent le coup d'être écoutées.
Ok so it seems like every other track we recommend is by Ian Pooley, but it is 100% deserved. This dude's records from the early/mid 90s are just untouchable. Its worth checking out the other releases he did with Force Inc., because they are all incredible.