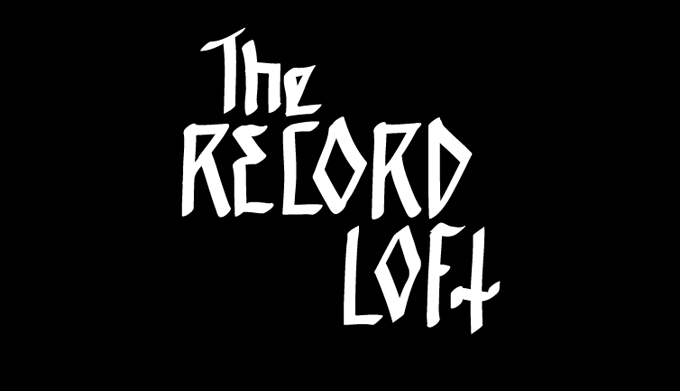 Le record Loft est un magasin de seconde main basé à Berlin qui est rapidement devenu le point de convergence de passionnés de musique du monde entier. Ce n'est pas un simple disquaire, mais également un lieu de vie propice à l'échange et la communication. Il n'y a pas de disques mis en avant, seulement des bacs à disques en attente d'auditeurs pour des fouilles poussées. Cette sélection provient de toute l'équipe du Record Loft qui est composée de sélecteurs chevronnés. 
 The Record Loft is a Berlin-based second hand record shop which quickly becoming a convergence point for the music lovers from everywhere. It's not a simple record store but also a place for exchange and communication. There are no records on the walls not that many things put forward, only record boxes everywhere waiting for any curious person to be dug. This selection is powered buy all the working team from the place, which is composed by dedicated selectors.
Follow us on YouTube!
– Bochum Welt – Entering the Warp – Art of Perception – AOP02
Le disque se présente joint avec un catalogue de milliers de Warhammer. Certains d'entre nous ont déjà eu affaire à ce « jeu », mais nous ne dirons pas qui…
It comes with a catalog to order Warhammer 40K models… Some of us at the shop definitely have a history with this « game, » but we aren't saying who…
– The Unknown DJ & DJ Slip – X-MEN – Techno Kut Records – TK-1202
Une nouvelle escouade d' X-Men avec la participation de Captain New Beat,  Lord of the Nightmares on Wax et leur cousin au second degré Cybotron.
A new squad of X-Men, featuring Captain NewBeat, Lord of the Nightmares on Wax, and the 2nd cousin of Cybotron.
– Draveng – For Thin Soles – Allergy Season – ALLERGYFREE003
S'ils produisent la suite de « The Decent », ce track devrait faire figure de bande-son dans la scène où l'un des robots vomit du sang partout sur le visage du personnage principal, reçoit un coup de pioche dans le crâne et tombe dans un ravin sans fond. On adore ce morceau!
If they ever make another sequel to « The Decent, » this is definitely soundtracking a scene where one of the crawlers is throwing up blood all over the main character's face, gets an pickaxe through the skull, and falls into a bottomless ravine. We love this track!
– Spiritual Combat – Rat Trap – R & S Records – RS 92017
Un alias moins répandu de The Mover pour ce qu'on peut appeler de la proto drum n' bass bien tordue. Entre nous, qui peut résister à un son de cloche? Pas nous.
A lesser known alias of The Mover, this is some twisted proto-proto drum and bass. And honestly, who can say no to bell tones? Not us.
– X-103 – The Gardens – Axis – AX-103
Le meilleur Axis que nous aillons au shop. Le moment ou les cordes rentrent, Game Over.
The best Axis record we have in the shop. The moment when those strings come in, it's game over.
– Aurora Borealis – Aurora Borealis (Ludwig Mix) – Fnac Music Dance Division – 590170
D'après la biographie de Ludovic Navarre: « Au 18e,un personnage de la cour de Louis XV étonnait tout le monde prétendant être âgé de plusieurs siècles. Il portait le nom de Saint Germain. À l'aune du 21e siècle, la personne dont nous parlons est tout aussi impressionnante, mais il ne revendique que 30 printemps et n'est ni une aristocrate ni un arnaqueur, mais plus un homme touche-à-tout talentueux. »… la description semble appropriée.
From the bio of Ludovic Navarre: « At the court of Louis XV in 18th century France, there was a character who amazed everyone by pretending to be several centuries old. He went by the name of Saint Germain. As we enter into the 21st century, the person we're concerned with today is just as impressive, but claims to be only 30 years old and is neither a swindler nor an aristocrat, but rather a maestro and a handyman. » …Seems appropriate.
– Tobias Schmidt – Plastic Hip – Sativa – tiva14
En provenance d'une époque ou la techno druggy n'était pas qu'une simple logorrhée de reverbs. Much appréciated.
From an era when stoner-techno wasn't just endless trails of reverb. Much appreciated.
– Fred Giannelli – 1st Premonition (DBX Mix) – Superstition – Superstition 2068
Une ambiance bien haut-perchée avec une mélodie sublime comme seul Gianneli peut en produire. La parfaite petite bombe de fin de soirée.
Classic squeaky DBX vibes mixed with an absolutely sublime melody that only Giannelli could produce. The perfect late-night techno roller.
– DJ Valium – Fore't-Desoichnes – Teknotika Records – GG020
« Brassé et mis en bouteille à l'U.F.O Attic en Belgique. »Teknotika dans ce que le label à produit deplus étrange, quelque part il y a forcément une cave qui attend ce morceau.
« Brewed and Bottled at the U.F.O. Attic in Belgium. » Teknotika at 100% weirdo levels. Somewhere, a moldy basement is searching for this track.
– JB3 – Forklift (Luke Slater Filtered Mix) – NovaMute – 12 NoMu 49
Une créature légendaire avec 4 de force et 4 d'endurance qui coute 1 mana rouge, 1 mana noir et 3 manas incolore à invoquer. Elle a comme capacité « tant que le disque passe, toutes les autres créatures deviennent des créatures-artefactes avec 0 de force et 1 d'endurance qui ne se dégagent pas pendant l'étape de dégagement de leur contrôleur »
A 4/4 legendary creature that costs 1R, 1B, and three colorless mana to summon. « As long as Forklift (Luke Slater Filtered Mix) is in play, all other creatures become 0/1 artifact-creatures and do not untap during their controller's untap phase. »