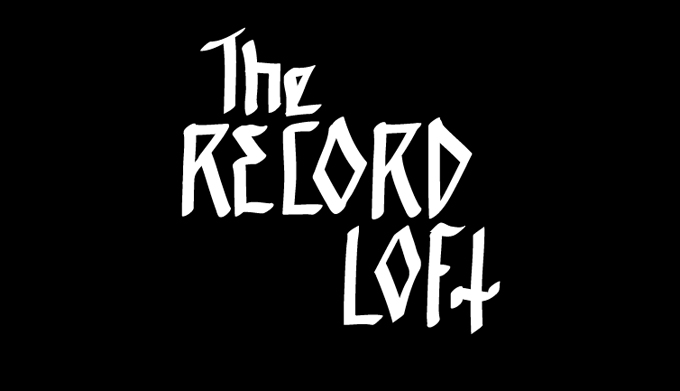 Le record Loft est un magasin de seconde main basé à Berlin qui est rapidement devenu le point de convergence de passionnés de musique du monde entier. Ce n'est pas un simple disquaire, mais également un lieu de vie propice à l'échange et la communication. Il n'y a pas de disques mis en avant, seulement des bacs à disques en attente d'auditeurs pour des fouilles poussées. Cette sélection provient de toute l'équipe du Record Loft qui est composée de sélecteurs chevronnés. 
 The Record Loft is a Berlin-based second hand record shop which quickly becoming a convergence point for the music lovers from everywhere. It's not a simple record store but also a place for exchange and communication. There are no records on the walls not that many things put forward, only record boxes everywhere waiting for any curious person to be dug. This selection is powered buy all the working team from the place, which is composed by dedicated selectors.
Follow us on YouTube!
– The Latin Kings – I want To Know (Quiero Saber) (Smooth Club Instrumental) – Nervous Records – NER 20019
Utiliser un synthé d'Eurobeat  pour jouer des cuivres avec un sample de diva ne semble pas être une plaisanterie du meilleur goût. Cependant, la situation change lorsque c'est accompagné d'une ligne de basse ultra sucrée.
Using a Eurobeat synth brass with random diva sampling doesn't seem like the best idea for a forcemeat. However, the situation changes when it goes with this toothsome kind of bass line pastry,
– Cabaret Voltaire – Kino – Virgin – CVM 1

La chanson parfaite pour chanter en jetant ses poubelles comme un fou furieux. Soyez conscients qu'à la fin de ce morceau vous constaterez surement que votre appartement est vide.
The perfect song to sing while throwing garbage out like mad. Be aware that by the end of the song you may find your entire flat emptied.
– Odori – Movements 1-4 – Outer Limits – OL-110
Folie à la flute de pan du meilleur esprit. Une mélodie qui ajoute une saveur unique à vos DJ sets et qui améliore irrémédiablement la qualité de votre vie.
Pan flute madness for the strongest of spirit. A melody that adds a unique flavour to your DJ set, irreversibly improving the quality of your life.
– QIX – Chocolate Chicken – Probe Records – PRO 25
Canadian Poultry Consultant Ltd est une société de vétérinaire spécialisée dans la gestion de la santé de vos volailles et la prévention de leurs maladies. Ce morceau produit par le Canadien, Oliver Barjovic pourrait en être son hymne. Attention pour le bruit de   à 1:44.
Canadian Poultry Consultants Ltd is a veterinary practice which specializes in integrated poultry health management and poultry disease prevention. This track, provided by an Ontario-based producer, Oliver Barkovic could be its anthem. Watch out for the nibbling sounds @1:44
– Sterac – Alastria – 100% Pure – PURE LP 3
5 heures de l'après-midi au Berghain, tous vos amis sont partis, vous pensez à partir, car vous êtes fauché. Soudainement, ce morceau est joué… et vous restez danser 12 heures de plus. C'est le pouvoir de la mélancolie.
5PM, Berghain, all of your friends left, you're considering leaving the club since you have no money. But then this song comes in… and you keep on raving for another 12 hours. It's the power of melancholy.
– D-Knox – Psalm 83:13 – Elypsia – ELY005
Donnel Know, un haut lieutenant de la garde de Jay Denham et de la techno de Kalamazoo qui ne faillit jamais lorsqu'il s'agit de combiner synthés somptueux et kicks graveleux.
Donnell Know, a deputy chairman of Jay Denham-governed Kalamazoo techno board doesn't fail to provide an amazing combination of sumptuous synth line and a funky dose of kickdrum nastiness.
– Diego – Strategy of Balance – Kanzleramt – KA 37
Encore un Kanzleramt d'avant 2001 qui vous dévaste…
Another pre-2001 Kanzleramt record that aims at taking you down…
– Mike Dearborn – An Acid Memory – Djax-Up-Beats – DJAX-UP-218
303, 909 et quelques sifflement qui vous font penser : « que suis-je en train de faire? Qu'ai-je fait? » .
303, 909 and some whistles to make you go « what am I doing? What have I done ».
– Cold Colors – La Solitude – Lux Rec – LXRC18
Elle vous a laissé pour un autre mec. Vous conduisez tout seul votre Porsch 911, il y a une falaise et vous n'avez plus rien à perdre.
She has left you for another guy. You're riding alone on your Porsche 911; there's a cliff ahead and you don't give a shit anymore.
– Laibach – Brat Moj – SKUC – ULP 1600
Un morceau incroyable de la part d'un des groupes de musique industrielle les plus influents de l'histoire.
An insane song by one of the most influential and controversial industrial bands ever.