Comme vous avez pu le constater, nous avons décidé pour 2013 d'adapter certains articles en anglais de façon à faire profiter nos amis anglophones de nos découvertes. Aujourd'hui, nous vous proposons un podcast d'Awanto3, DJ & producteur hollandais de l'éminent label Rush Hour, qui vient de signer un morceau sur le VA Textures du jeune label parisien Concrete Music.
In the collective state of mind, Amsterdam is definitely known for the bad reasons: Redlight District, Coffee Shop, Dutch girls or maybe Gouda. But maybe not enough for Awanto3. Steven De Peven, is one of the iconic member of the Rednose Distrikt. This multidisciplinary artist, from who we can only expect the unexpectable, has a pretty singular résumé.
He is a really prolific artist who has a substantial discography with his different alias such as  Rednose Distrikt and his collaborations with Kid Sublime, Aardvack, Mocky and many other Dutch artists. Nowadays, Steven De Peven uses his alias Awanto3 and works on Alfabet alongside Tom Trago (notre interview ici). He also runned labels like Zephon Mom on which he released Mocky or Klakson with Dexter and Steffi.
Not used to fit to format, the guy is really polyvalent and able to work the dancefloor on many ways  with House, Disco, Techno, Booty or Deep stuff. He has only one purpose: broadcast music with soul that makes you dance. Mr De Peven recently released a track on the young label Concrete Music and a remix on Clone with one of his partners in crimes, Dexter. Really interested in knowing more about this phenomenon, we asked him a Phonocast and an interview. Good listening, good reading.
Awanto3 on Facebook  / Book Awanto 3 
Tracklist :
Awanto3 (unreleased) – Talk together
Awanto3 – The gun (Aardvarck remix)
William Kouam Djoko – Man like me
Awanto3 – Applecake (unreleased)
Awanto3 – Change of heart (unreleased)
S3A (Sampling As An Art) – Yuji Ohno
Trus'me – In the red (DVS1 remix)
Awanto3 – Bubbles made me cry
Overlast – Alive
Uncle Bakongo – Afar
Instra:mental – Leave it all behind
Uncle Bakongo – Maasai
Four Tet – Love cry (Joy Orbison remix )
Mosca – Square one (Julio Bashmore Longhorn remix)
Simpatico
The Fake left, Go Right Plan
Aardvarck – Rock da balls
The Gun – Awanto3 (original)
You got it – (Randee Jean) Awanto3 & Dexter mix2
Hudson Mohawke – Orcan
hhh
– As an artist, how would you like people present you?
This is not an easy question, hmmm I don't like to think of this actually, it is not important for me to know how people present me. It's  the work I make which is important for me and that has many faces. I don't know how people pick it up but if the people present me by sharing my work that is, I think, the way I prefer people present me.
– You are not only a musician but also an artist. Do you think that shape is not so important if you have substance?
It depends, shape and substance need each other to reach people or animals but I think there are a lot of ways. This is another paradox, a complex story at this time of the day..
– Why is this a complex story for you?
Because it changes every time, I cannot get a grip on it. For instance, a piece of apple cake is very nice to watch and makes me hungry. I find it very important what my food looks like; it allows me to enjoy the substance even more.
But for me, as an 'artist', it depends when to show only my shape, substance or whatever. I love to be very free in this kind of problematic. Sometime I wish to be invisible and still create something what appears in a substance or shape or both or nothing. It's whatever I feel like or what the message is.
– Do you adopt the same posture on all your artistic projects?
I am not strong enough for that. It would be great if I could do that. I prefer to work with alter ego's, it makes me feel more free and comfortable. Also I am a victim of my own work and I never know what happens when I create something until I send it in the out & open. But I do try to find myself and delete the many faces.
Why did you create a new alias (Awanto3) instead of developing Steven De Peven further?
Steven de Peven is my all round artist name and I used it to back up my performances/ paintings and other works I did next to producing music. I have released some music with the name Steven de Peven indeed but not much. Records are circulating more throughout the world so the name Awanto3 became my back up only for my music productions and dance related DJ sets.
– How did you get into creation ?
I think by drawing and writing with a pencil and listening to music, and finally being inspired by watching television and by playing outside with my sisters, my homies, my kid life, school and it's monkey business.
– So it was not first by music.
Music was the first form of art I experienced I guess. When I was a baby my dad was playing music every day, so probably I must have heard this. But creating myself, I guess it must be when I picked up the pencil or a piece of shit out of my ass, maybe, I don't know exactly. Consciously I would say that I was drawing a lot as a kid. Later, I started drawing outside on the street doing graffitis. This was a pretty intense period because a lot of strong influences took over my life at that time where art & lifestyle fused in a way.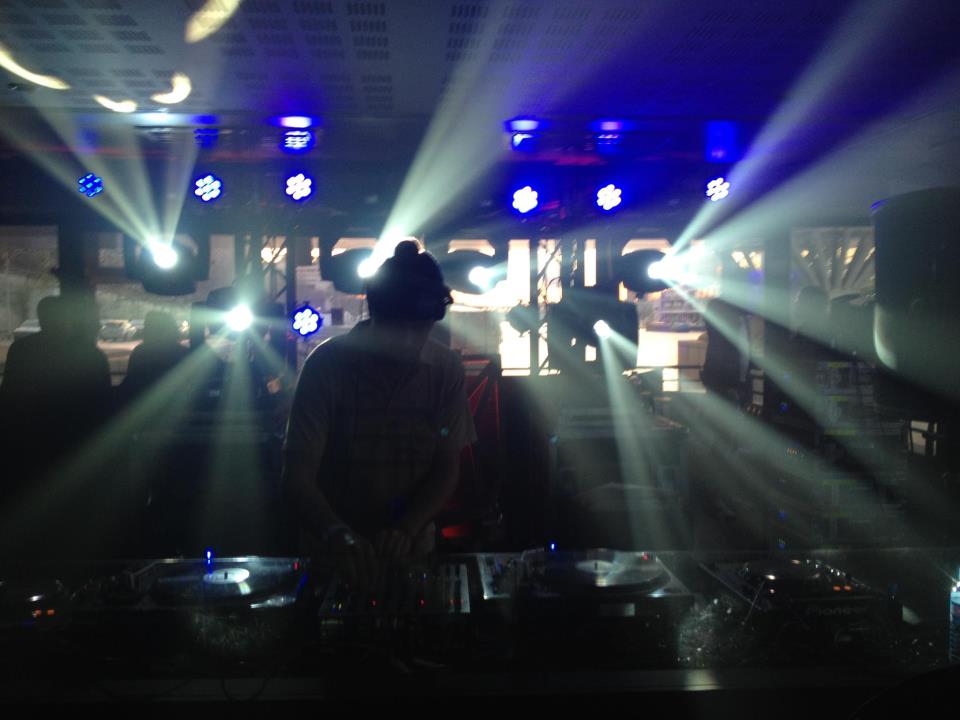 – Is it at this time that you got involved with Rednose Distrikt?
No I am talking about the 80's, when I was about nine / ten years old. I moved to Holland at this time and it was a big change for me. At this moment in my life, I had to fight for a place here and that's where my creation started I think.
The village where I grew up was very small so I was sort of the odd one out, especially in the farmer's lifestyle. It had a huge impact on my life and had also influenced Rednose Distrikt's way of working.
– Could you tell us more about the Rednose Distrikt's?
In short, I think overall this was the period that I discovered Amsterdam's finest and to me, the city was filled with presents. I felt like a kid in a candy shop with so many possibilities, impressions and people I met in Amsterdam. The people around me and the little stories we experienced together made the Rednose Distrikt subculture and substance. Kid Sublime, Aardvarck and me kept it together by mainly producing and playing the music, Pieter Parra did the artwork, Rushhour & Kindred Spirits believed & invested in us, the nightlife of Amsterdam filled the dancefloors for us and together this package was basicly the Rednose Distrikt 'shape' & 'substance'.
– Why did you move to Amsterdam?
To explore my dreams, make a living of it and find what I was looking for. Also it was too expensive to travel back and forth all the time, and I was tired of the nothingness in the North of Holland in that period. It's just another way of life: there's lots of open air, it's very great but it's better for vacation, meditation or for creation but when I was 21 I had to go and take my place into the Dam. I moved there when I was 23, shortly after breaking up with my love. I had to say goodbye to her and say hello to the city as my new girlfriend. I guess I can compare this migration by going to school, because I learned so much from this experience.
– Today what is your relation with the city?
I see it as a big ball of fire, like the sun I can burn myself very badly over there if I let myself go into this hot energy but it is also a warm huge wise and friendly mother to me where I can go to when I want and visit my dear friends to just have a ball or to do my work whenever I want. Anything is possible like a high school, university even and beyond but I could not live there anymore, I am not made for it. I think I like it too much and must protect myself from the candyshop. The place where I live now is perfect for maintaining my relationship with my long-time girlfriend candyshop Amsterdam.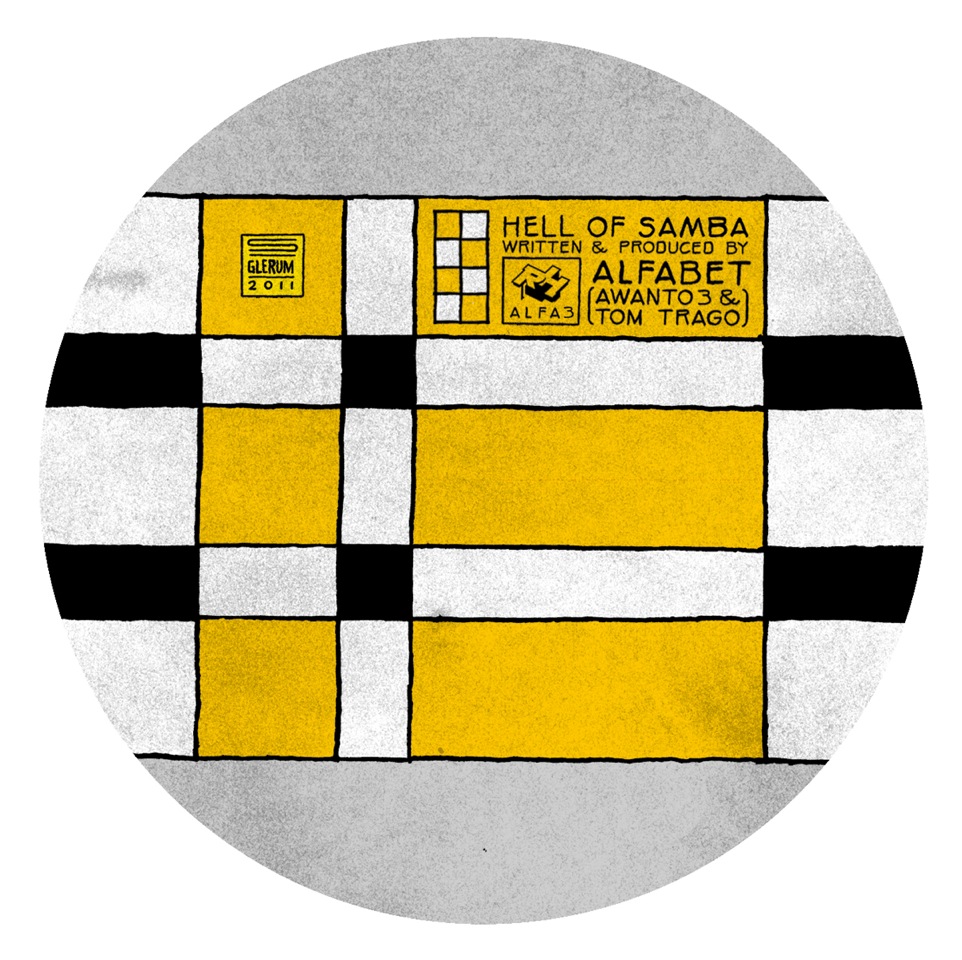 – And so how did you share your time now between your different activities?
Now I try to do not to much at the same time, multitasking is out of the book. I try to focus on one thing at a time. I do my best to stay good to myself, in health but its hard, I try to keep my head clean by eating not too much but really nice food. I like to cook healthy and these things, I do have an extremely good relationship with wine but that's ok. I have two amazing cats and a very special dog. They are my big supports overhere. I go walking a lot and the beach is 2 minutes away from my house. This place where I live is so open and filled with nature that  makes me think differently and makes me be calm. When Spring starts I love to make practical jokes and do a lot of photographic actions. I focus on the visual aspect of my life. Winter is totally perfect for my audio spectrum. Staying inside a lot and fly away on producing new music and listening to others work.
Could you tell us more about your project with Tom Trago as Alfabet?
Tom has been for years already a big and strong warm sunshine for me. His energy and studiovibe around it is magical, we have good sessions with our friends lots overthere. We produced the basics of Alfabet in an old hotel overhere at the beach. This gave birth of the Alfabet project. We have a special connection both in music and in life in general. Alfabet is mainly our medium of sharing our interests in musical way by just producing together and release the final sessions. Also we used to work in the same building and so we would visit each other many times and help eachother out with feedback or musical adds. When Aardvarck moved to Bali two years ago I dedided to focus on Awanto3 releases and my other works of life and Alfabet is one of this special projects.
Also you've just released two remixes with Dexter on Clone, do you have any other collaborative projects in the works?
At the moment I am mainly focussed on my solo album. The collaborations with Tom for Alfabet will continue in a slow tempo as we have the dogma to not work under any pressure at all. The sessions with Dexter will continue also and the idea to share a studio together nearby is alive. Sometimes I visit San in his studio when he landed in the Dam again and we work out some edits together. I am working on the parts for my album where I will invite a few friends to play some vibes on top of the tunes so this mainly is the way I collabo for now.. I have some dreams to work with an orchestra, I trust on the fact that dreams come true
– How do you feel your future as an artist ?
I see the future as very positive and very negative at the same time. As an artist I don't expect anything anymore so I just do what I feel what I have to do but I don't even see it as an art. I see it as a way of life for myself and it makes me really happy and inspiring if this makes other people happy as well. But on the other hand the world and nature is going wild so I feel like we're walking on a ticking time bomb.
At the moment I'm focused a lot on producing my debut album (finally). I can make my music again and found my way to focus and look back at the wild and beautiful times in the city. It is a special time for me at the moment lots of new artists stood up and brought the culture around it to another very interesting level.  It is really nice to experience it from a different point of view, I feel like being a cat sitting in a tree watching in silence to what is happening in the field.  I feel very comfortable to create music and explore my ideas in my sweet place just outside of Amsterdam and attack whenever they are ready to go. But I love to collaborate with my dear friends in the city at the same time.
My project with Alfabet for example. I cannot imagine living without this way of working. Tom Trago is a very important man in my musical life and very close friend at the same time. Same is Aardvarck, San Proper to name a few. They give me hope and make me look positive to the future. And as long as nature allows me I hope I can be part of the lovely parties & events forever and ever and I hope my work will keep me on the road.
I love to be on this crazy earth, I am a bloody lucky motherfucker and ready to roll on for a while.