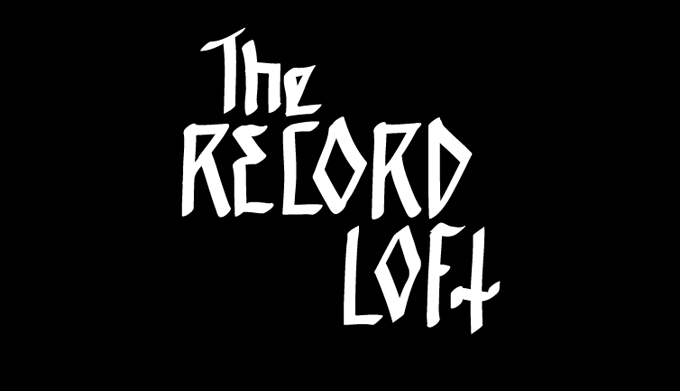 Le record Loft est un magasin de seconde main basé à Berlin qui est rapidement devenu le point de convergence de passionnés de musique du monde entier. Ce n'est pas un simple disquaire, mais également un lieu de vie propice à l'échange et la communication. Il n'y a pas de disques mis en avant, seulement des bacs à disques en attente d'auditeurs pour des fouilles poussés. Cette sélection provient de toute l'équipe du Record Loft qui est composé de sélecteurs chevronnés. 
 The Record Loft is a Berlin-based second hand record shop which quickly becoming a convergence point for the music lovers from everywhere. It's not a simple record store but also a place for exchange and communication. There are no records on the walls not that many things put forward, only record boxes everywhere waiting for any curious person to be dug. This selection is powered buy all the working team from the place, which is composed by dedicated selectors.
Cabaret Voltaire – Yashar (Original) – Factory – FAC 82
Celle-là est dédicacée à tous les freaks en club et en dehors, tout simplement.
Simply put: this one is dedicated to all the freaks in and out of the club.
Lizzy Mercier Descloux – Torso Corso – ZE Records – ZEA 33-004
Une figure de la scène Disco-not-disco et no wave de New York, Lizzy Mercier Descloux illustre à merveille le mélange des genres de l'époque. Un mélange froid d'un Gainsbourg pop avec une no wave nihiliste et du disco trippé.
A central figure in New York's downtown disco-not-disco / no wave scene, Lizzy Mercier Descloux perfectly illustrates the mixing of genres happening at the time. An ice-cold blend of Gainsbourg style pop, no wave nihilism, and tripped out disco.
New Rhythm – Time Travel (Atmospheric Mix) – Strictly Rhythm – SR 1214
De la deep house hors format des premières heures de Strictly Rhythm. Cela montre bien à quel point la house n'était pas un genre aussi codifié au début des 90's.
Bizarre, deep house-not-house from the early years from Strictly Rhythm. A perfect example how undefined « House » was in the early 90s.
Abacus – Relics One Mix Two – Prescription – PRES106
C'est un morceau qui se bonifie au fil des écoutes. Chaque note, chaque percussion est si parfaitement agencée et en plus de ça, les sons sont parfaitement arrangés.
It is a track that just gets better and better each time you listen to it. Every note / percussive element is so perfectly placed and on top of that, the sounds themselves are synthesized perfectly.
Florian Kupfer – Head – L.I.E.S. – LIES-BLK-06
Big up pour monsieur FK. Ce disque entier est incroyable, il est difficile de ne choisir qu'un morceau… Les cloches retentissent et l'école est finie pour toujours.
Crew love for Mr. FK. This whole record is incredible, so it's difficult to pick just one track for the list… The bells are ringing, and school is out forever.
XX Art – This Moment – Nation – NAT 003
Folie sur le fil du rasoir par un de nos techniciens des platines favoris : Traxx. Le truc c'est que ce disque est sorti en 1997 et montre à quel point Traxx était en avance et à quel point il continue à l'être. Ace!
Raw to the core jack madness from one of our favorite disk technicians: Traxx. The fact that this record came out in 1997 just goes to show how ahead of the curve Traxx has been, is, and will continue to be. fuck it, this guy isn't even on the graph… Ace
Steve Stoll – Micro Dots – Delerium Red – RED 03/93
Ce son hors du commun aurait pu sortir sur L.I.E.S. l'année dernière. On apprécie la plupart des premières productions de Steve Stoll, et ce sans exception! C'est dément, hypnotique, sombre, acide et bien au-delà.
This straight up sounds like it could have come out on L.I.E.S. last year. We love most of Steve Stoll's early productions, and this is no exception! demented, hypnotic, and beyond dark acid.
Psykofuk – Psykofuk – Matrix Records – MATRIX2
Sean Deason est l'un des producteurs les plus éhontément sous-estimés des 90's dans la communauté techno de Détroit. Ce morceau est probablement son plus connu et pour cause. Il commence avec des hats qui tourbillonnent et se construit petit à petit jusqu'au climax avec l'introduction de dub chords massives qui évoluent tout au long du track. On doute sérieusement que le track puisse laisser de marbre un dancefloor.
Sean Deason has got to be one of the most criminally underrated producers from the 90s Detroit techno community. This is perhaps his most well known track, and for good reason. It starts with swirling hats that build and build and build until mayhem erupts with the introduction of a pitch black dub chord progression. We seriously doubt if this track has ever failed to whip a crowd into total frenzy.
Christian Morgenstern – Miscellaneous 9 – Kanzleramt – KA 20
Le terme deep techno est bien souvent galvaudé de nos jours, mais pour nous, il est difficile de faire plus deep que ça. Klanzeramt était vraiment en place en 1997 et ce LP constitue surement l'un des plus beaux faits d'arme du label. Les arrangements le mixage sont incroyable, mais l'ambiance de ce track en particulier fait qu'on se devait de revenir dessus.
The term « deep techno » gets thrown around a lot these days, but in our minds, it pretty much doesn't get deeper than this. Kanzleramt was on a serious roll in 1997, and this LP could perhaps be their crown jewel. The arrangement and mix down are out of this world, but it's the vibe that keeps us coming back to this one.
Pierrot Premier – Electric Kool-Aid Acid Test – Force Inc. Music Works – FIM VS 3
25 minutes d'acide abstrait? Oui s'il vous plait.
25 minutes of abstract acid techno? yes please.