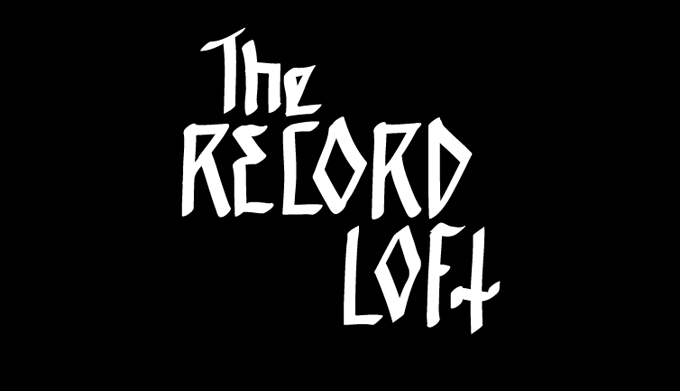 Le record Loft est un magasin de seconde main basé à Berlin qui est rapidement devenu le point de convergence de passionnés de musique du monde entier. Ce n'est pas un simple disquaire mais également un lieu de vie propice à l'échange et la communication. Il n'y a pas de disques mis en avant, seulement des bacs à disques en attente d'auditeurs pour des fouilles poussés. Cette sélection provient de toute l'équipe du Record Loft qui est composé de sélecteurs chevronnés. 
 The Record Loft is a Berlin-based second hand record shop which quickly becoming a convergence point for the music lovers from everywhere. It's not a simple record store but also a place for exchange and communication. There are no records on the walls not that many things put forward, only record boxes everywhere waiting for any curious person to be dug. This selection is powered buy all the working team from the place, which is composed by dedicated selectors.
Ron Trent – Piano Track – Presciption Classic Recordings – PCR007
Ce track, issue de la période bénie de Ron Trent, joue avec les thèmes house de l'époque et les rassemble tous en un seul et unique monolithe avec une atmosphère qui ne pourra jamais être égalée, peu importe le cœur à l'ouvrage que mettra le producteur aujourd'hui.
From the golden era of Ron Trent productions, this is a track that plays with popular house tropes of the time and combines them into a monolith to a vibe that can never be replicated, no matter how hard contemporary producers try.
Master C & J – Dub Love – Trax Records – TX118
Surement l'un des mixes les plus fous provenant d'un label connu pour repoussez les limites de ce que l'on peut attendre d'un bon mixage. C'est aussi un témoignage clair de l'influence qu'ont eue des prestations comme celle de Chris & Cosey sur les débuts de la scène house de Chicago. Pour les vrais freaks…
Truly one of the most out-there up mixes from a label notorious for pushing the limits of what could be seen as a proper mix down. Also, a clear indicator of the influence of acts such as Chris & Cosey on the early Chicago house scene. For the true freaks
Fingers Inc. – I'm Strong (Instrumental) – R & S Records – RS901
Unz des tracks les plus solides de Larry Heard pour l'époque. Il y a plein d'éléments sonores qui vous accrochent dans ce track mais impossible de les isoler un à un. Ce disque est également un intéressant témoignage au regard de la production à Détroit et Chicago dont une partie a trouvé refuge au Royaume-Uni notamment chez R&S.
One of the toughest sounding Larry Heard tracks at the time, this record is also an interesting artifact in regards to the Chicago/Detroit sounds making its way over to the UK and finding a home with R & S. Full of sounds that suck you in but are impossible to pin down.
Auto Repeat – You Can't Stop – SSR Records – SSR 153
OK, tout d'abord ce disque va avec une pochette de Kraftwerk défigurée, donc on peut déjà être sûr qu'il y a quelque chose de bon là dedans… mais vraiment les tracks sont dingues. Au delà des boucles complétement folles et des percussions massives, on vous met au défi de mettre un nom sur ce qui ce passe ici.

Ok, first of all this record comes in a sleeve featuring defaced Kraftwerk artwork, so you already know something good is going on… but damn, this track is insane. Beyond fucked up loops and hard percussion, that dares you to define what is really going on here…
Paul Johnson – Donkey Kong (2nd Stage) – Djax-Up-Beats – DJAX-UP-200
Il faut en avoir dans le ventre pour faire un double vinyle presque exclusivement basé sur les sons de Donkey Kong (Nitendo), mais Paul Johnson s'en est chargé. De tous les mixes, c'est probablement le plus aventureux et c'est notre favori.
It takes some guts to make a double pack that is almost exclusively based around the sounds from Nintendo's Donkey Kong, but leave it to Paul Johnson to pull it off. Of all the mixes, this is perhaps the most adventurous, and happens to be our favorite!
Heiko Laux & Johannes Heil – No Gain No Pain (Heil Mix '98) – i220 – i220-013
Incroyable réinterprétation de Johannes Heil qui, d'une certaine manière, améliore la presque classique version initiale. Ces mecs pressaient tuerie sur tuerie dans les 90's, et ce sans exception : de la techno deep, raw et trompeuse qui roule.
Incredible revisit by Johannes Heil, which somehow improves on the near-classic original. These guys were pumping out incredible record after incredible record in the 90s, and this is no exception : a deep, dark, raw and deceptive techno roller.
Pete the Lodger – Knowledge – Peacefrog Recordings – PF006
Parce que parfois il faut juste fracasser le dancefloor. De la techno acide et violente qui appuie sur le champignon et flirte avec le vice.
Because sometimes you just have to kick the door down to the club. Brutal acid techno that keeps one hand on the throttle and the other on the vice.
F.U.S.E. – Into the Space – Plus 8 Records Ltd. – PLUS8021
On pourra dire ce qu'on voudra sur M. Hawtin, ce disque n'en demeure pas moins incroyable. Il sonne comme un son extrait d'une BO de film de John Carpenter qui ne serait jamais sortie… De la musique électronique habilement produite et poussée au-delà de ses limites.
Say what you will about Mr. Hawtin, but this record is incredible. It sounds like it could have been the soundtrack to a John Carpenter film that never came to be… expertly crafted electronics from the outer limits.
Liquid Liquid – Scraper – 99 Records – 99-11EP
On ne décrira pas ce track… C'est juste bon.
We aren't even going to try to describe this track… its just that good.
Random Noise Generation – All in My Mind – 430 West – 4W-130
Juste le groove parfait de la house de Détroit du milieu des 90's. On vous garantie que la ligne de basse vous rentrera dans le crane après deux mesures. Enjoy !
Just a perfect mid-90's Detroit house groove. The bassline is guaranteed to get stuck in your head after two bars. Enjoy!