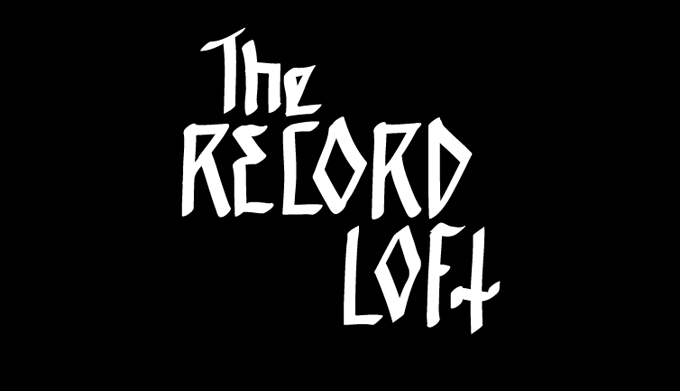 Le record Loft est un magasin de seconde main basé à Berlin qui est rapidement devenu le point de convergence de passionnés de musique du monde entier. Ce n'est pas un simple disquaire, mais également un lieu de vie propice à l'échange et la communication. Il n'y a pas de disques mis en avant, seulement des bacs à disques en attente d'auditeurs pour des fouilles poussées. Cette sélection provient de toute l'équipe du Record Loft qui est composée de sélecteurs chevronnés. 
The Record Loft is a Berlin-based second hand record shop which quickly becoming a convergence point for the music lovers from everywhere. It's not a simple record store but also a place for exchange and communication. There are no records on the walls not that many things put forward, only record boxes everywhere waiting for any curious person to be dug. This selection is powered buy all the working team from the place, which is composed by dedicated selectors.
Follow us on YouTube!
Black Dice – Cone Toaster – DFA – dfa 2129
Ce morceau ramène tous les amateurs de DMT sur le dancefloor. Il est bien en avance sur son temps et illustre l'apogée de cette période ou Black Dice flirtait avec la techno sans jamais vraiment y toucher.
Paging all DMT-heads to the dancefloor. Way ahead of its time, this track is for many the pinnacle of Black Dice's period techno-not-techno records.
DV8 – "Old School" House – Strictly Rhythm – SR 1222
Old School comme en 4000 avant Jésus-Christ. Il s'avère que Roger S. était un shaman de plus de 6000 ans… Qui l'eut cru?
Old school… as in 4,000 BC. It turns out Roger S. is a 6000-year-old shaman… Who knew?
Claude Young – Soundscape – 7th City – SCD 002
Une belle torgnole signée Claude Young. Le genre de tracks qui fige votre esprit dans l'espace-temps, un parfait exemple de subtilité.
Modestly-titled, stunning mind fuck from Claude Young. One of those tracks that completely locks down your mind over time. A perfect example of subtlety.
Jackie Moore – This Time Baby – Columbia – 23-10994
Les percussions de ce disque ont été avidement samplé dans les 90's par quelques producteurs de House et ce pour une bonne raison. C'est une bombe disco savamment conçue.
The percussion on this record was sampled heavily in the 1990s by  a few House producers, and for good reason. It is an expertly constructed disco bomb.
Moskwa TV – Tekno Talk (Civilian Play) – Westside Music – WESTSIDE 21014
Un de ces tracks qui semble tout avoir malgré un répertoire très restreint. Un track qui pourrait rentrer dans presque n'importe quel DJ bag peu importe le style.
One of those tracks that seems to have it all while keeping its palette extremely limited. A track that could work its way into almost any DJ's record bag, regardless of style.
Federal State – This Impulse – Parade Amoureuse – PHOE 05
Le morceau se situe dans la zone grise qui jouxte l'Italo Disco, la proto house, l'EBM et le New Beat. Un joli tool pour naviguer entre différents styles durant un set.
From the grey zone between Italo Disco, proto House, EBM, and New Beat. A great tool for navigating between genres in a set.
Rhythm Device – Acid Rock – Music Man Records – MMI 8911
Un classique New Beat avec un clip vidéo qui vaut son pesant d'or. On ne plaisante pas !
Classic New Beat madness with one of the greatest music videos ever made. We aren't joking!
Carlos Peron – A Dirty Song – Play It Again Sam Records – PIAS 115
L'équivalent sonore des émanations que peuvent avoir les vieilles chaussettes de sport. Pour nous, c'est un compliment de premier ordre.
The sonic equivalent of huffing gas through a dirty gym sock. (We mean that as a compliment of the highest order.)
Mono Junk – Apache Acid (The Raindance) – Music Man Records – MMI 9430
Un des Mono Junk euphoriques de la première heure. Le kick sonne de manière assez ridicule sur un gros système.
Extremely early, « slightly » euphoric Mono Junk beatdown. The kick sounds absolutely ridiculous on a big system.
Like A Tim – Blond Break – Djax-Up-Beats – DJAX-UP-153
C'est un bordel sans nom qui rend merveilleusement bien. On est entre l'extase pure et le grincement de craie sur le tableau noir. De toute façon, quelqu'un devait le faire…
It is a complete mess of a track, in the best way possible. Perfectly rides the line between pure ecstasy and nails on the chalkboard torture. Somebody had to do it…