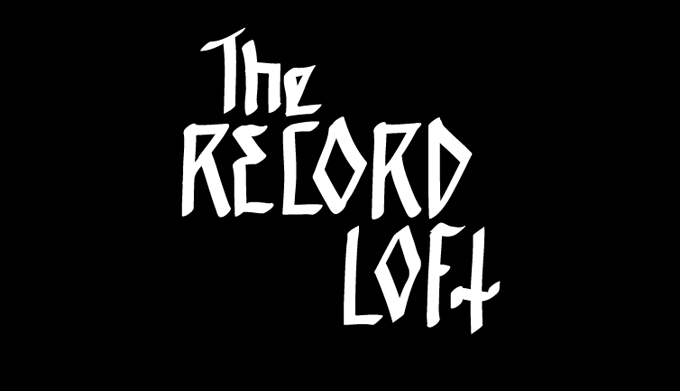 Le record Loft est un magasin de seconde main basé à Berlin qui est rapidement devenu le point de convergence de passionnés de musique du monde entier. Ce n'est pas un simple disquaire, mais également un lieu de vie propice à l'échange et la communication. Il n'y a pas de disques mis en avant, seulement des bacs à disques en attente d'auditeurs pour des fouilles poussés. Cette sélection provient de toute l'équipe du Record Loft qui est composé de sélecteurs chevronnés. 
 The Record Loft is a Berlin-based second hand record shop which quickly becoming a convergence point for the music lovers from everywhere. It's not a simple record store but also a place for exchange and communication. There are no records on the walls not that many things put forward, only record boxes everywhere waiting for any curious person to be dug. This selection is powered buy all the working team from the place, which is composed by dedicated selectors.
– Soho – Give It Up (Passion Mix) – United Sounds of America – USA 918
À notre humble avis, c'est Pal Joey sous son meilleur jour. « Hot Music », la face B de ce 12″, est celle qui fait l'unanimité, mais ce morceau est aussi bon. Démentiellement accrocheur, des mélodies simples qui s'entremêlent autour d'un beat. Un parfait hymne d'été.
In our opinion, this is Pal Joey at his absolute best. « Hot Music, » the flip side of this 12″, tends to get all the love, but this track is equally as good. Insanely catchy, simple melodies that weave in and out of a barebones beat. A perfect summer jam.
– Pizzaro featuring Carolina Damas – « Rockin » « Nonstop » (Re-Edit) – Sinister Records – SIN106
Une house samplée des 90's qui fait office de dj tool parfait pour ceux qui aime faire des cut in et des cut out. Ce track n'a pas vraiment de groove constant, donc c'est parfait pour passer d'un disque à l'autre de manière peu conventionnelle. Faites attention à la fin du disque!
Early 90s sample-based house that functions as a great DJ tool for those who like to cut records in and out. This one never really settles into a steady groove, so is perfect for weaving in and out of other records without sounding too repetitive. Watch out for the sudden end though!
– Wladimir M. – Evil – Eevo Lute Muzique – EEVO-002
Ce kick… ces pads… puis ce vocal…incroyable unique et en constante évolution d'une légende bien trop sous-estimée. Cela sonne un peu comme si cela venait du jumeau hollandais de Carl Craig bien freak. Plongez vous dedans!
That kick… those pads… and then the vocal… incredible, unique, and constantly evolving track from a truly underrated legend.  This sounds like the fucked up, Dutch, lost twin of Carl Craig. Get into it.
– UTU – Between the Mirrors – Plus 8 Records Ltd. – PLUS8026
Si vous n'avez jamais entendu ce disque auparavant, cela peut faire un choc de savoir que le producteur n'est autre que Ken Ishii. Beaucoup des premiers Plus 8 étaient en avance sur leur temps, cela sonne comme si ça avait été composé hier. L'Ep entier est génial.
If you haven't heard this record before, it can be quite a shock to find out that it is produced by none other than Ken Ishii. A lot of the early Plus 8 records sounded ahead of their time, but this sounds like it could have come out yesterday. The entire EP is amazing.
– MU – Let's Get Sick – Tigersushi – TSR 007
MU est un projet sous-évalué . C'est du Maurice Fulton au plus freak de lui même, ce qui en dit déjà long sur le morceau. C'est pour le genre de public comme on les aime qui ne se prend pas au sérieux. Avec un tel morceau, il est presque certain d'annihiler le dancefloor.  Si vous ne nous croyez pas, essayez-le la prochaine fois devant un public constitué d'au moins 60% de freak.
MU is just such an under appreciated project. It is Maurice Fulton at his absolute freakiest, which is a tall order.  For the right crowd, don't take it too seriously.  It is almost guaranteed to demolish the dancefloor completely. If you don't believe us, try it out the next time you are playing to a crowd that is over 60% freak.
– Leo Anibaldi – Ice Man – ACV – ACV1008
Normalement, sampler les Doors en EDM équivaut à se tirer une balle dans le pied, mais ce morceau fait exception dans la mesure où tous les autres sons sont incroyables. Des drums destinés à un entrepôt couplés à une ligne d'acid qui part en lambeaux durant le mix.
Usually sampling The Doors in dance music is like shooting yourself in the foot, but this track gets a pass for how incredible the rest of the sounds are. Warehouse drums mixed with an almost out of sync acid line that shreds its way through the mix.
– Walker – Untitled – Dj.ungle Fever – DJUNGLE FEVER 003
Originaire de la scène hardcore acid de Cologne du début des 90's, ce track est démentiel. Il peut sembler rébarbatif à première vue, mais donnez-lui une chance sur un gros système et vous serez hypnotisés avant de vous rendre compte de quoi que ce soit.
From the Cologne hardcore acid scene of the early 90s this track is so demented. It may seem a little off-putting at first, but give it a chance on loud volume, and it will have you completely hypnotized before you know it.
– Kerri Chandler- Keep Me Inside – King Street Sounds – KSS-1046
Sans aucun doute l'un des plus beaux joyaux produit par Kerri Chandler au milieu des 90's. Le morceau est plus deep qu'on ne pourrait le penser… et ça vient  vient de la main du producteur qui a inventé cette fameuse bassline-parpaing qu'on affilie aujourd'hui encore à la deep house. Anciennement bloqué dans un donjon du fait d'une côte scandaleuse sur Discogs, il a finalement refait surface suite à la décision de King Street de le represser dans son intégralité.
Arguably one of the crown jewels of Kerri Chandler's mid 90s productions. This one goes a bit deeper than you might expect… and that's saying something for a producer who basically pioneered the bass-heavy deep house sound of the time. Previously locked away in the dungeon of outrageous Discogs pricing, this one has finally come back to light thanks to King Street's decision to give it a full on reissue.
– Ian Pooley – Never Give Up – Definitive Recordings – 12DEF019
Au Record Loft nous sommes de grands fans de Ian Pooley. Ce mec a fait tellement de disques incroyables en si peu de temps, mais il n'a jamais eu la reconnaissance qu'il méritait! Ce morceau dispose de tous les codes de la house américaine du milieu des 90's il n'a pas pris une seule ride et fait toujours effet!
Here at the shop, we are big supporters of Ian Pooley. This guy made so many incredible records in such a short amount of time but so underrated! This track has all the iconic sounds of mid 90s US house, and rather than feeling bloated; it hits a home run.
– Marilyn and the Movie Stars – Vampyre – AIM Records – AIM 12101
Finalement quelque chose qui sort un peu de l'ordinaire. Ça sonne comme les B-52 après une cuite d'une semaine. Ça sonne complètement tordu, mais c'est tellement accrocheur. Pour la petite info, c'est Mann Parrish qui est aux synthés  et l'esthétique du label est totalement barrée.
And finally for something a little different. It sounds like the B-52s after a week long bender. Completely warped sounding but so,so, so catchy. Featuring Mann Parrish on synthesizers none the less… for added « what the fuck » factor, look into the label's design…