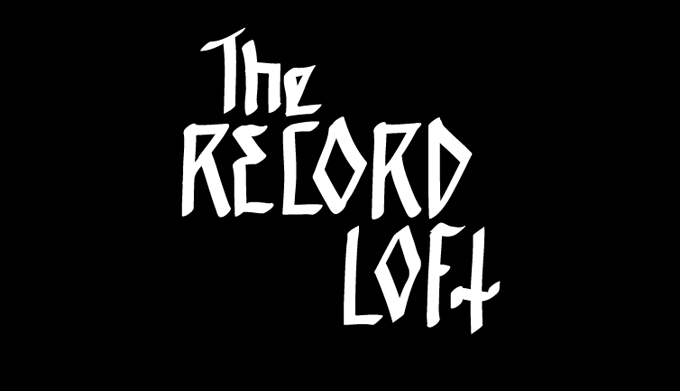 Le record Loft est un magasin de seconde main basé à Berlin qui est rapidement devenu le point de convergence de passionnés de musique du monde entier. Ce n'est pas un simple disquaire, mais également un lieu de vie propice à l'échange et la communication. Il n'y a pas de disques mis en avant, seulement des bacs à disques en attente d'auditeurs pour des fouilles poussés. Cette sélection provient de toute l'équipe du Record Loft qui est composé de sélecteurs chevronnés. 
 The Record Loft is a Berlin-based second hand record shop which quickly becoming a convergence point for the music lovers from everywhere. It's not a simple record store but also a place for exchange and communication. There are no records on the walls not that many things put forward, only record boxes everywhere waiting for any curious person to be dug. This selection is powered buy all the working team from the place, which is composed by dedicated selectors.
– Adeva – It Should Have Been Me (Def Zone Mental) – Capitol Record – V-15730
Produit par David Morales et Frankie Knuckles, c'est un extrait poignant de ce qu'on peut appeler la pureté, de la deep house médicinale. Une recette intemporelle pour un instant de bonne humeur.
Produced by David Morales and Frankie Knuckles, this is a slice of pure, potent, pharmaceutical-grade deep house. A timeless recipe for instant good mood.
– Low Key – Love Magic Mix (Duane Evans) – Serious Grooves – SG 001
Cinq secondes, c'est le temps que met la mélodie pour s'imprimer sur votre tympan pour une durée indéterminée. Récemment réédité !
Five seconds, it is all it takes for this melody to get stuck in your head for a very, very, very long time. Recently reissued!
– 33 1/3 Queen – Searchin' – Nu Groove Records – NG 053
D'humeur salace ? Vous avez besoin de laisser parler votre côté freak ? S'il vous plait, laissez-nous vous recommander ce morceau. On parle ici de house sucrée, tordue et raw comme il y en a peu. L'alcool coulera à flots pour celle-là.

Feeling Nasty? Got that pent up freak feeling? Please let us direct your attention to this track. It is some twisted, sweaty, raw as fuck house. Drinks are getting spilt for this one, guaranteed.
– Michael Ferragosto – Amore Jackin Per 77 – Muzique Records – Muzique 011
Ce track a échappé à pas mal de gens, en partie à cause du revival jack qui s'éternise depuis deux ans. Bien que ça soit sorti sur Muzique Record, cette petite tuerie usinée en Italie peut mettre à mal un dancefloor … ou deux.
Due in part to the seemingly endless waves of revivalist « jack » records that have come out in the last couple of years, this one somehow slipped by quite a few people. Even though it was released on the revived Muzique that Italian crafted madness could  burn down a club … or two.
– Gil Scott-Herron – Space Shuttle (Deep Club Dub) – Castle Music – GIL TX 003
On a choisi ce disque, car c'est une pièce à conviction qui dépeint à merveille une certaine époque de la house. Jupiter 6 ? Présent. Samples de barjots ? Présents. Tr-727? À votre avis … et en plus, au cas où vous ne l'auriez remarqué, le track comporte un vocal absolument incroyable dedans…
We chose this record because it serves as such a perfect artifact of a specific moment in House music's history. Jupiter 6? check. Loon samples? check. TR-727? you bet. Oh and it also has an absolutely mind blowing vocal in case you missed it…
– Project Future – Ray-Gun – Omics – Capitol Records – 8555
Si vous n'aimez pas ce disque, vous devriez peut-être reconsidérer votre relation avec la musique !
If you don't like this record, you should probably reconsider your relationship with music!
– Robert Armani – Blow that Shit Out (Joey Beltram Remix) – ACV – ACVDP 013
Expérience rigolote:
Se faire booker dans un club où l'ingénieur du son est constamment dans votre dos pour voir si vous n'êtes pas dans le rouge.
Attendre qu'il ait le dos tourné
Jouer ce morceau
Essayer d'éviter le retour de bâton
A fun game:
Get booked at a club where the sound guy is breathing down your neck watching for reds on the mixer.
Wait until they stop paying attention for a second.
Drop this track.
Watch their face.
Try to avoid the incoming choke hold.
– Patrick Pulsinger – Construction Tool – Disko B – db 25
L'intégralité du morceau peut se résumer par l'expression qui précède souvent la remarque « Attend… quoi?! » Si quelqu'un pouvait faire une vidéo de sport extrême avec ça? (On a beaucoup d'idées à revendre au magasin).
This entire track could be sum up as a « Wait…What?!? » moment. Can someone please make an extreme sports video exclusively soundtracked by this? (We also sell Kickstarter ideas at the shop)
– Rumenige – Untitled – Numb – NUMB 06
Une techno irréelle pour les grands espaces qui frôle la perfection.
Flawless « Big Room » Techno… unreal.
– Sanasol – Glow – Thule Records – THL005
Il est impossible d'écouter ce disque sans imaginer les vastes plaines d'Islande et en même temps une cave bien sombre et bien profonde. C'est un disque mythique qui a récemment été repressé sur Thule.
Its impossible to listen to this record and not imagine vast Icelandic landscapes and at the same time the darkest, deepest basement. This is a legendary EP that thankfully has been recently reissued by Thule.