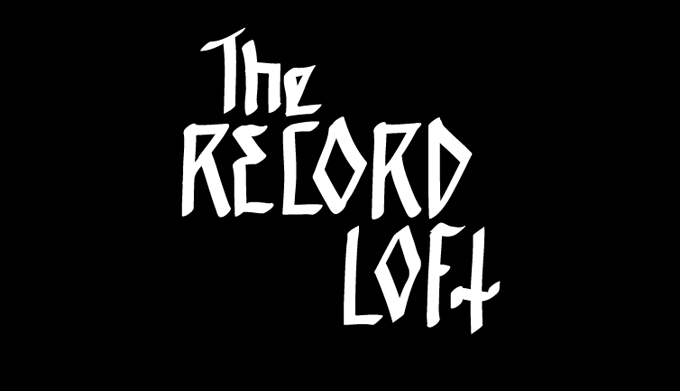 Le record Loft est un magasin de seconde main basé à Berlin qui est rapidement devenu le point de convergence de passionnés de musique du monde entier. Ce n'est pas un simple disquaire mais également un lieu de vie propice à l'échange et la communication. Il n'y a pas de disques mis en avant, seulement des bacs à disques en attente d'auditeurs pour des fouilles poussées. Cette sélection provient de toute l'équipe du Record Loft qui est composée de sélecteurs chevronnés. 
 The Record Loft is a Berlin-based second hand record shop which quickly becoming a convergence point for the music lovers from everywhere. It's not a simple record store but also a place for exchange and communication. There are no records on the walls not that many things put forward, only record boxes everywhere waiting for any curious person to be dug. This selection is powered buy all the working team from the place, which is composed by dedicated selectors.
Follow us on YouTube!

– Buari – Advice from Father – RCA – APL1-1045
Un classique d'afrobeat en provenance du Ghana produit par l'auteur de « Disco Soccer » qui repose sur un gros beat dans le but d'attirer l'attention du public.
Much-sampled afro classic out of Ghana. Conceived by the author of « Disco Soccer », using a heavy beat to attract the attention of the bystanders.
– Explorers of the Nile – We are all Egyptians – Subway – SUB 025
Pouvez-vous imaginer un monde dépourvu de valeurs, une culture dépourvue d'identité ? C'est ce que nous vivons aujourd'hui. Ce disque offre une belle alternative.
Can you imagine a world without values, a culture devoid of identity? We're living in it right now. This record offers an alternative.
– Omar S – Blown Valvetrane – Sound Signature – SS035
C'est comme être à l'intérieur d'une caisse claire. C'est fun !
This is how being inside of a snare drum feels like. It's fun!
– Lil Louis – Blackout (Phase 3) – Mathematics Recordings – MATHEMATICS-013
Un classique de Lil Louis revisité à l'aide d'un tournevis, d'un burin et d'un stroboscope. À jouer en regardant les gens se convertir à l'ecstasy.
A Lil Louis classic reworked with the help of a screwdriver, a chisel and one strobe light. Play it and watch people convert to the church of ecstasy.
– Frankie « Bones » – Strings of Death – Breaking Bones Records – BBR1000
On peut entendre quelques violons énervés et un kickdrum qui vous frappe continuellement dans votre tête… Mais attendez… ça doit être Frankie Bones.
We can hear some angry violin! And a relentless kickdrum that feels like someone is kicking you in the head. Oh wait, this must be Frankie Bones.
– Decade – Exit 3 – Hot Trax – HT2129
L'un des trésors oubliés de l'époque acid italienne. Un disque qui vous transperce le coeur, le remplit de larme puis ajoute quelques petits gémissements superflus en plus…
One of the forgotten treasures of the golden era of Italian acid. A record that digs a hole through your heart, then pours some tears through it… and adds some unnecessary moaning on top of it.
– Meng Syndicate – Lill's Old – Hithouse Records – HIT 6.021
Ce morceau vous transporte dans un endroit secret. En fait, c'est une chambre sombre ou les gens ne se regardent plus. Vous avez 14 ans et tout ce que vous pouvez entendre, c'est une horrible machine qui râle dans les ténèbres.
This track takes you to a secret place. It's actually a huge dark room where people don't look at each other anymore. You're 14, and all you can hear is some horrible machine screaming in the darkness.
– 2CB – Let Me Tell You Something – 2CB – 2CB 3
Celui essaye de manière évidente de vous faire passer un message, mais vous ne voyez pas lequel. Un disque parfait pour les clubs pleins de gens seuls provoquant des mouvements de poignet, des déhanchements et de grosses accolades.
This one is evidently trying to tell you something but not quite gets there. A perfect record for a club full of lonely people, causing fist bumps, spontaneous hip-checking and pound hugs.
– Legion of Dynamic Diskord – Rebel Rebel – AVM Records – KAK 12/11
Un artwork  fou de David Bowie qui devrait être interdit. Une guitare, du scratch et des samples… le tout sur un beat house. Ne pas jouer ce morceau à part si vous êtes bien burné et que les gens qui vous entourent sont dans le même état d'esprit.
A frenzied cover of David Bowie that should be banned. A guitar, some scratching and plunderphonics, all set to a house beat. Don't play it unless you're nuts, and you have some like-minded people around you.